The Inn of the Borgo – notice to customers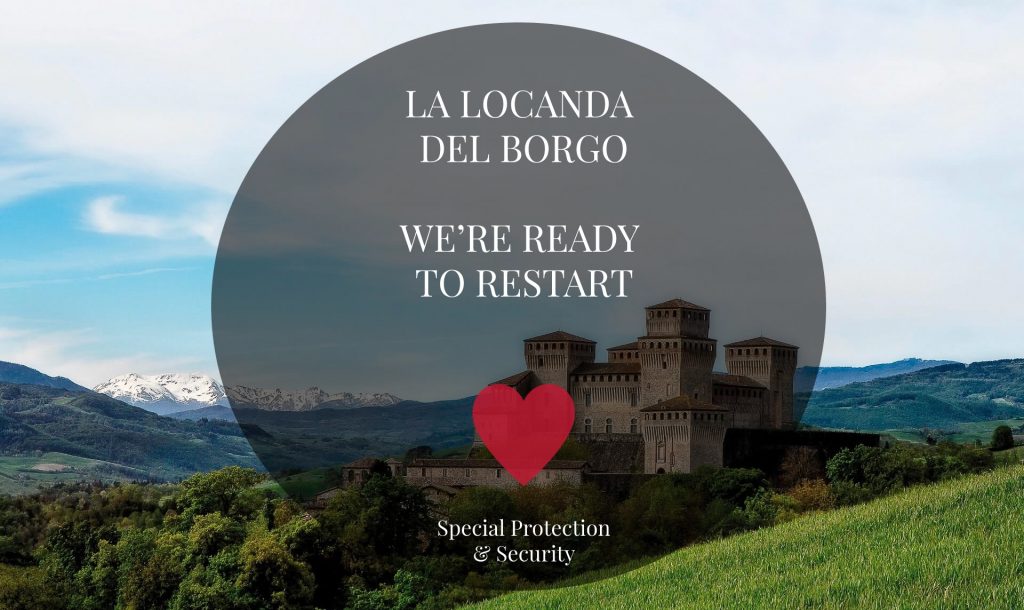 MEASURES TAKEN FOR EMERGENCY COVID-19
Our work, our passion has always been to take care of the serenity and tranquility of our guests every day and at this difficult time for Italy, Europe and the World, we could not avoid continuing to do so.
We at the Inn of the Village have decided to take a number of measures that we believe can facilitate the planning of the upcoming holidays with the utmost confidence, as well as with the usual tranquility and carefreeness.
With the reopening of Emilian tourist activities in May, here are all the measures we have taken to deal with this emergency:
all rooms will be sanitized with specific treatments before each new arrival and after each departure;
all communal spaces (shared rooms and breakfast rooms) will undergo daily sanitization with specific treatment;
Upon arrival, new guests will receive welcome in a pre-sanitized common area;
Finally, we remind you that the Inn of the Borgo, located at a proper distance from areas of potential contagion, equipped with outdoor spaces reserved for very few guests, is an ideal place to live the holiday in the most peaceful way possible in this period of great apprehension for all.